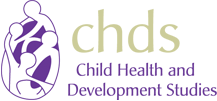 About 50 years ago, over 15,000 families in the Kaiser Permanente Health Plan joined the Child Health and Development Studies, a landmark study of pregnancy and child development. Today, families continue to participate in the CHDS, allowing scientists to discover how disease starts even before birth - not just by genes, but also through social, personal, and environmental surroundings.
Our goal is to learn enough to prevent diseases before they happen, including widespread health conditions like obesity, diabetes, asthma, heart disease, cancer, learning problems and mental illness. Learn more.
February 26, 2013
-
Environmental Health News:
Breast cancer and the environment: Women's exposures early in life could unlock mysteries.
Read more
.